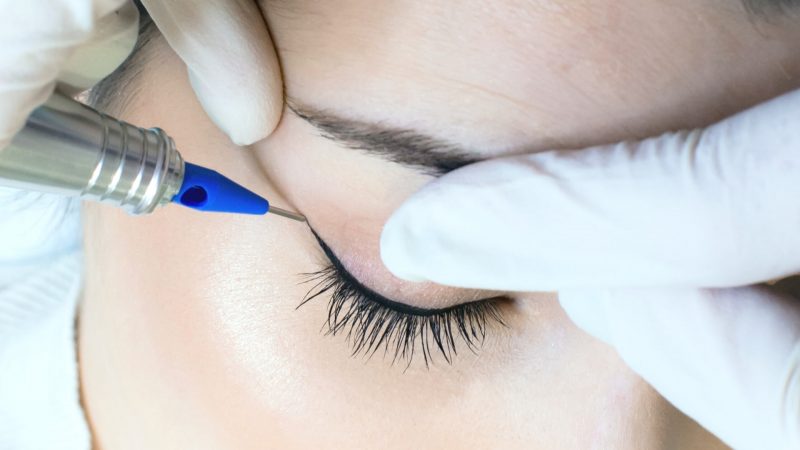 5 Things You Should Know Before Getting Eyeliner Embroidery
Have you ever had trouble drawing your eyeliner? Have you watched many YouTube tutorial videos on getting the perfect eyeliner look? How much time do you spend a day attempting to get the ideal cat eye appearance, just to remove it at night and try the next morning again?
The battle is so genuine that most beauty advocates hope for a method that will put an end to it all. Look no further, eyeliner embroidery might be just what you're looking for!
Still trying to figure out if you'd attempt this eye-opening procedure? Read on to learn the 5 things you should know about eyeliner embroidery before determining whether you want to save time in the morning for the next 1-2 years!
1. What exactly is eyeliner embroidery?
Eyeliner embroidery is a semi-permanent cosmetic procedure that uses pigment to produce thicker, darker, and more naturally defined eyes along the upper lash line and the outer part of the lower lash line. It may be done with either machine or hand embroidery. Machine embroidery is often quicker, more exact, and less painful.
2. How long does embroidered eyeliner last?
Embroidered eyeliner typically lasts around a year. However, depending on how your skin reacts to the colour, it might last up to two or three years.
Because of its semi-permanent nature, the eyeliner stitching fades with time, and most customers return after approximately a year to fill in the colour.
3. Is eyeliner embroidery Painful?
It can be exceedingly painful on the eyes without the numbing medication since tiny needles are used to implant the pigment into your sensitive eyelid skin. Fortunately, you may make the entire procedure more pleasant by using a numbing medication.
4. How long does it take to heal?
If you keep your treatment area clean and dry, a thin film (similar to a sunburn peel, not a scab) will form. After 5-7 days, the film will gently peel away on its own. Generally, it takes 4 to 6 weeks for the region to recover fully after the procedure.
5. Are there any side effects?
Because the skin surrounding our eyes is so fragile, you may encounter a few adverse effects following your eyeliner embroidery. If these symptoms persist for more than 3-5 days, you should visit your artist. Before your surgery, you should also inform the artist of any existing skin allergies.
Some of the most general adverse effects of eyeliner embroidery include:
Swelling
Itching in the affected region
In exceptional circumstances, the following may occur:
Bleeding
Bruising
An allergic reaction to the dye
Infection in the surrounding region
Conclusion
Eyeliner embroidery in Singapore is gaining popularity because of its ability to organically improve the shape and size of your eyes without the need to wash them off every day.
Intrigued? There's even more! Not only can you embroider your eyes, but you can also do lip embroidery among other things! Many clinics offer a variety of similar treatments, so be sure to research what your clinic offers.