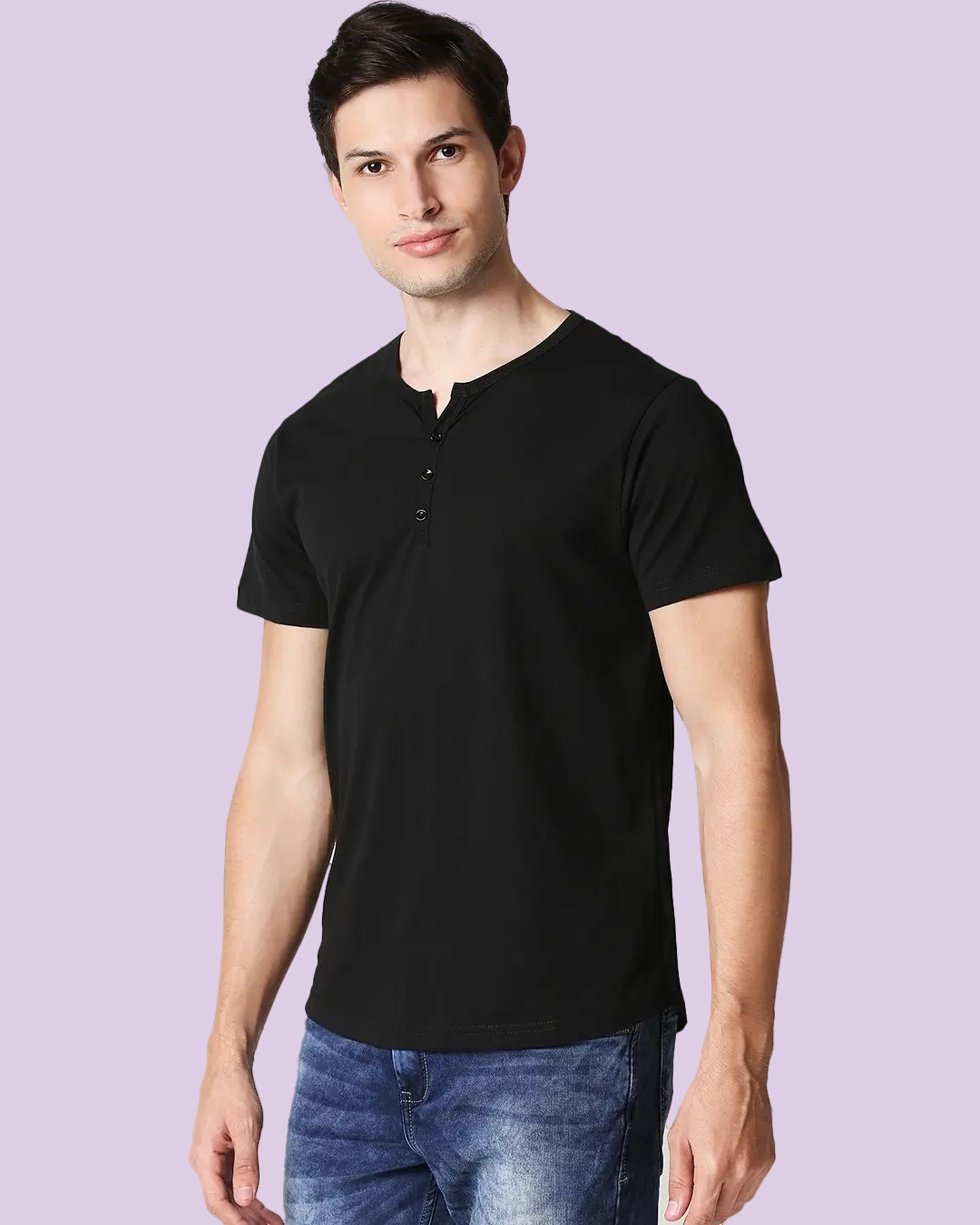 A Complete Guide To Men's T-Shirts Online
Men's T-shirts are a must-have in everyone's wardrobe. They're a good choice if you want to keep things low-key, but you can also jazz them up! And do we even need to mention how comfortable they are? You don't even have to deal with buttons or ties since you just throw them on over your head.
The humble men's t-shirt is a must-have in every man's wardrobe. Because of their adaptability and low cost, men may very well wear them in various ways for practically every occasion. Here's a list of must-have T-shirts for men you need in your closet stat!
Crew Neck T-Shirts For Men
It is generally accepted that something that is a staple of everyone's wardrobe is incredibly versatile. A crew neck T-Shirt for men, an irrefutable staple, is one such item of clothing that you may wear in various ways. This is because the crew neck t-shirt for men is a classic option with a timeless appearance. Its focal point is the collar, which attracts the viewer's attention outward, expanding the neckline and creating the illusion of squarer shoulders.
Henley Tees For Men
The henley tee for men is a timeless feature in the vintage motoring culture, championed by stars like Ryan Gosling, Chris Evans, and others. The notched neckline with buttons elevates the humble t-shirt into the world of manly style.
Keeping this in mind, the henley tee for men should be worn simple and without prints. The trick here is colour blocking, with jeans serving as the major accomplice. With this one, you can easily channel the biker boy attitude!
Men's Polo T-Shirt
The men's polo t-shirt is the ideal method to combine workwear while being relaxed, cosy, and in the realm of smart casuals. Mix and match your ultra-formal outfits with a traditional men's polo t-shirt to exude an ultra-sophisticated, man-of-the-world feel at work. You can dress this up or down as a classier alternative to the typical men's T-shirt by adding important pieces to compliment it. It's a clothing item you may wear to any event because of its unusual collar, buttons, and airy fabric. Whether the temperature rises or falls, trust that the men's polo t-shirt will keep you warm.
V Neck T-Shirt For Men
A V neck T-shirt for men is a must-have piece of clothing. While many t-shirts can be used as a layering piece, the V-neck reigns supreme. V neck T-shirts for men help you look put-together, especially when layered. Even when worn alone, the V-neck is more formal than its crew-neck competitors.
If you want to appear taller and slimmer, a V neck T-shirt for men appears to be the finest alternative because it gives the observer a visually taller picture regardless of your body type or form. They are a wardrobe essential that never goes out of style, and you can wear them with whatever you choose.
The term "t-shirt" has been in dictionaries for almost a century, and the first t-shirts were manufactured and worn more than a century ago. Despite this, the popularity of this garment has not waned throughout the years. Find out yourself why that is. Shop trendy T-shirts for men from JACK&JONES right now!