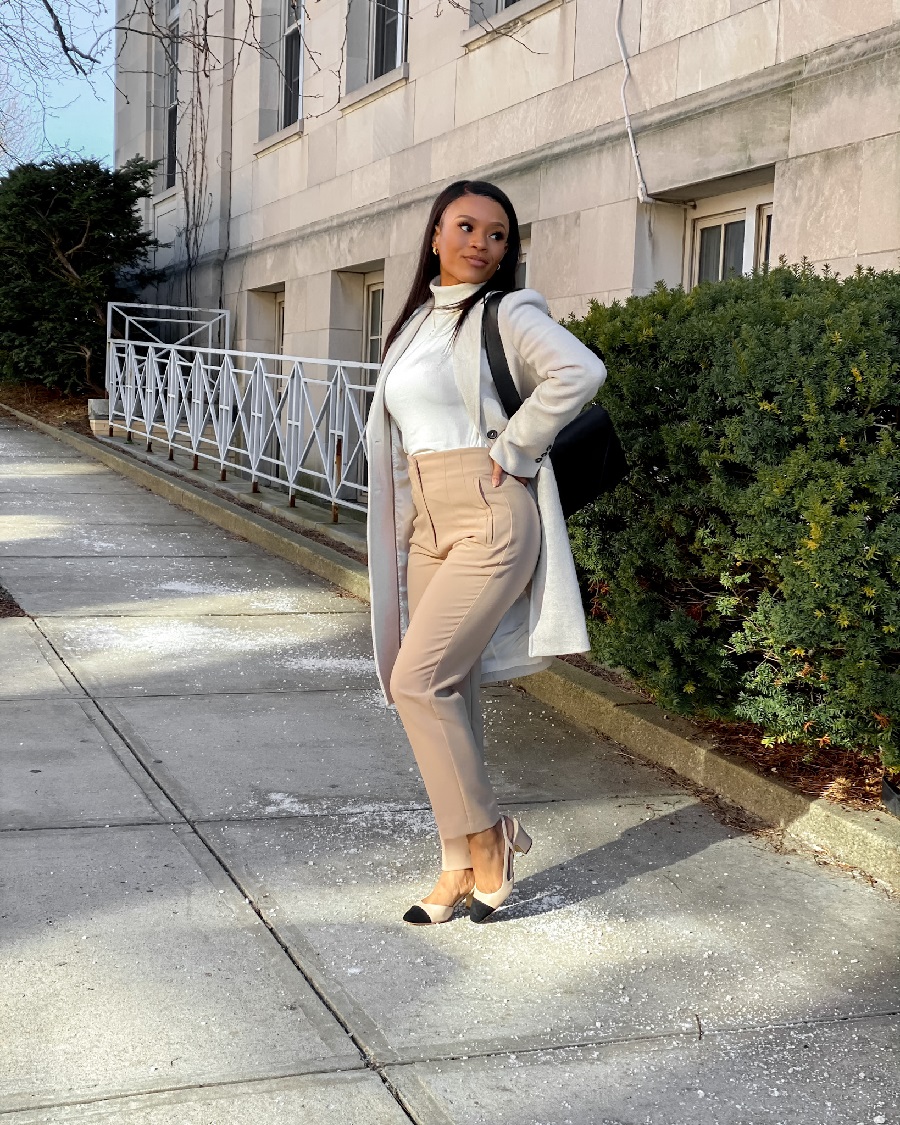 Be Fashionable And Comfortable At The Same Time
High-waisted pants continue to be a style staple because of how flattering they are. It's about time too. Freddy carries a variety of stylish and flattering high-waisted jeans and pants that are perfect for formal and casual events alike. When paired with some strappy heels and a silk cami, they make the perfect outfit for a night on the town.
If ease and style are priorities, you are at the right place. Freddy has what you are looking for. So, let's have a look at some of their stuff:
WR.UP® Velvet Leather
Amazingly one-of-a-kind material. Even though it mimics the look of velvet, Velvet Leather is incredibly soft and comfortable to the touch. The ultra-smooth post-consumer recycled polyester and elastane textiles slide over your legs with the slightest of effort and move with you as you work out.
85% Recycled Polyester Construction. 15% Recycled Elastane and created for date nights, Sunday brunch and social occasions.
The Curating Power of WR.UP® Fashion
The classic Freddy best seller true black 7/8 length high waisted silhouette hugging pant everyone needs in their closet.
Use it whenever you go out, eat lunch with your best buddy, or celebrate a special occasion of any kind.
DIWO® SuperFit Sport (Limited Edition)
True bestie of your behind, cuddling you in all the right areas to highlight your curves. Wearing Freddy's guarantees attention and praises, so be prepared!
If you're looking for a supportive workout garment, look no further than our Superfit sport 7/8 length design.
Denim Shorts by WR.UP®, Fitted to the Tightest Standards
They've merged their world famous WR.UP® shaping technology with 100% real, organic denim and 5 practical pockets. WRUP® SNUG is a level up from your traditional denim jean. They've redesigned a conventional weave denim and after many years of testing and development they have devised a blend of sustainable textiles that allows a 4 way stretch (vs standard denim that only has a vertical stretch), making these the most comfortable jeans on the market.
It's the WR.UP® Denim Shaping Effect
High waisted thin jeans with a 7/8 length leg. Their blue denim goes through a multi-dye process to generate the dimensional texture. By contrasting the black with the yellow of the seams, you may add that extra "pop" to your ensemble.
Velvet Leather WR.UP®
The most extraordinary material you've ever handled. The Velvet Leather looks like a matte velvet cloth but is pleasant to the touch. Their ultra-smooth recycled polyester and elastane fabrics are designed to slide on your legs and move with you as you do.
Visit freddystore.com.au to learn more about the services and products offered, including women's high waisted pants.