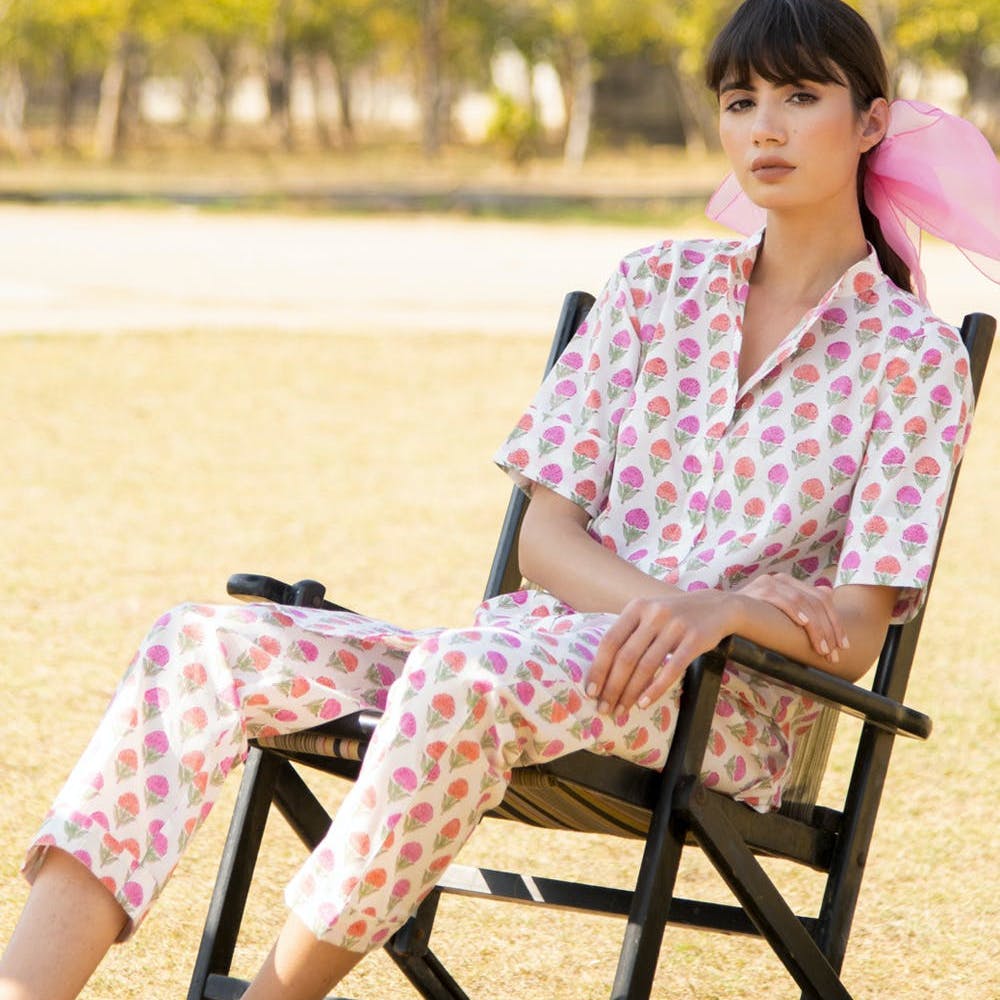 Co-ords For Women Look Terrific Both During The Day And At Night.
A coordinated set, known as co ords, typically consists of a top and bottom. These are typically worn together and may be made of formal, casual, or extra-dressy clothing. Co-ords are designed to make getting dressed simpler.
Co-ords are the ideal combination of fashion, comfort, and adaptability for women. It's unique attire that fits every situation properly and provides greater comfort than typical tops or bottoms. As they are accessible as summer co-ord sets, cotton cords come in various styles, as do cords produced from multiple fabrics.
Co-Ord Sets
In India, ladies wear ethnic co-ord sets more frequently. Traditional co-ord sets are trendy now because of their adaptability and distinctive style. They may be dressed for many events and are ideal for achieving an effortless, fashionable image. Co-ords come in various colours, including vivid hues and traditional and understated tones. They are suitable for Indian weather because the top and bottom combination provides the most breathing room and airflow.
Typically, a co-ord set has a top and bottom that are the same colour, or contrasting tones are combined to make enchanting co-ords for women. In addition, Libas collects the sexiest co-ord sets, such as loungewear co-ord sets, suits for ladies, palazzo and kurta combos, and more. These co-ord sets come in a wide variety of sizes, starting at XS and extending up to 6XL.
Explore The Exquisite Line Of Trendy Co-Ord Sets
For chilly winter days, silk co-ord sets are ideal for keeping you warm, while opting for cotton sets for hot summery days to keep you cool. Additionally, for daytime gatherings, use white and pastel hues; for evening events, use dramatic hues. Finally, with the correct styling, there are a few coloured outfits to give you a trendy look, such as solid black, blue, and yellow suits. 
You can pair a stylish crop top with gorgeous long skirts for a fancy, trendy party look. Then, to show off your most remarkable features, team them with a pair of chic heels and your go-to jewellery.
Tips To Accessorise A Co-Ord Set
A lot depends on your choice of accessories for how any costume will look on you! Your favourite coordinated outfits must be accessorised for the occasion. If you intend to move around all day in coordinated clothing, choose a pair of trendy flats like juttis, a Kolhapur, or another type of fashionable shoe. When you wear them on a particular day, it is advisable to style them with a pair of stilettos. Picking up the right accessories for your attire will complete your look. Accessories give a finishing touch to your costume. 
Conclusion
Since co-ord sets may be worn with various styles and trends, they are the ideal replacement for uninteresting skirts, tops, and denim. They come in multiple designs, patterns, prints, hues, and combinations that reflect the most recent fashions. 
Additionally, it is advised against wearing a lot of jewellery because it tends to detract from your dress. Myriad styling options are available, and select the best ones that suit your body type and fashion choice from ONLY.