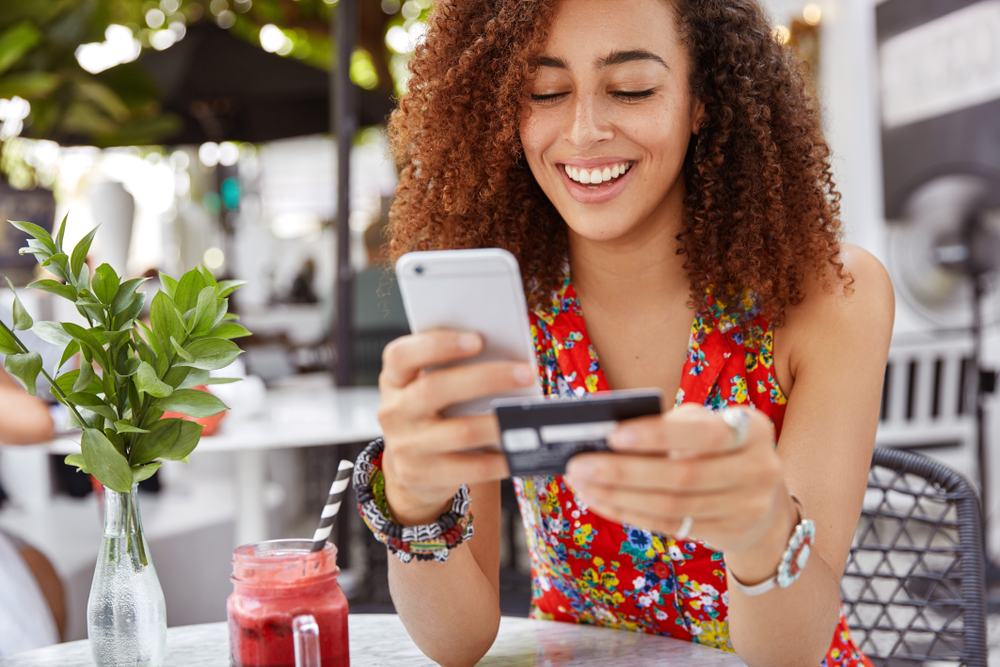 Consumer Spending Trends In 2022
At the onset of the COVID-19 pandemic, lockdown and isolation policies, as well as social distancing regulations, have forced people worldwide to shift to another mode of shopping and payment — through e-commerce and e-wallet. These electronic modes allowed them to perform everyday tasks, like buying groceries, retailing, and paying bills from the comfort of their homes, keeping themselves safe from the virus. 
According to J.P. Morgan, this spending trend led to the surge of e-commerce shopping all over the world. In the U.S. alone, the U.S. Census Bureau reported that consumers spent up to $211.5 billion in the second quarter of 2020 on e-commerce transactions, pushing the industry to account for 16.1% of all U.S. sales. In the Middle East, the e-commerce revenue had even quadrupled compared to its value in 2015, earning $21.6 billion in revenue.
This data clearly shows how the spending behavior of customers are changing as they transition into the new normal, along with the advancements in technology that makes it possible to smoothly transact businesses online. Despite this, there remains an underlying question that needs to be answered: how long will this trend continue?
To answer this, let us take a look at the post-pandemic consumer spending trends in 2022:
Consumers are Into Tech
Nowadays, consumers tend to rely heavily on technology for their daily purchases. In a survey released by global marketing communications agency Wunderman Thompson in the third quarter of 2021, it was shown that 76% of consumers depend on technology for their daily transactions, while 81% believe that a brand's digital presence is as necessary as its in-store presence. As for the Middle East, PwC reported that 67% of consumers have become more digital. This clearly shows how they have immersed themselves in technology, implying that as digital transaction platforms advance in 2022 and beyond, people become more reliant on them.
Hybrid Shopping is Becoming a Trend
According to a study released by the IBM's Institute for Business Value, 27% of consumers reported hybrid shopping as their method of choice. This is brought about by an offshoot in the shopping habits of consumers that they adopted out of necessity due to the pandemic, combined with the traditional habits they observed before it. To illustrate, 50% of consumers need to touch and feel products before buying them, however, because of governmental restrictions, they are forced to conduct all their transactions online. As a remedy, brand distributors developed hybrid and personalized shopping experiences that would give consumers an in-store experience digitally. For example, Middle East concept stores and retailers in Dubai have incorporated augmented reality and virtual fitting rooms that would allow them to try on pieces of clothing without actually touching them. Programs like this enhance customer experiences and influence their purchasing preferences. As technology continues to develop in 2022, the more likely it is for this trend to stay.
Consumers Prefer Purpose-Driven Brands
According to PwC, 65% of the population in the Middle East and 50% globally have become more eco friendly as a result of the COVID-19 pandemic. With this, customers have become more purpose-driven, choosing brands that align with their values. This trend is likely to continue in 2022 as people transition into the new normal, with the pandemic still affecting many people around the world. 
Catch-Up With These Trends
If you are an e-commerce fashion retailer looking to catch-up with the ever-changing consumer trends, reach out to Kingpin and have their wide-network platform help you make your brand known in a fast-paced market.