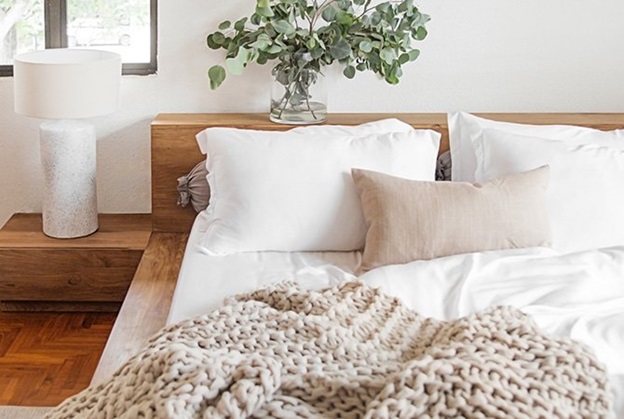 Know what to look for buying bamboo bed sheets
Due to the extensive popularity of cotton bedding products, many people consider it the ideal bedding product in the world. Bedding sheets are as necessary as your mattress. Yet, apart from cotton bedding products and bed sheets, bamboo bed sheets are also entrenched with many beneficial qualities. These bed sheets are naturally manufactured by mashing the bamboo shoots into a pulp and blending it with bamboo fibers to produce the fabric. It is used for making bed products and bedding sheets.
Bedding sheets will determine the comfort of your sleep and can affect your skin's well-being in the future. Your bed sheets must be breathable, durable, and easy to maintain. This is why a lot of people with sensitive skin and allergies decide to switch to bamboo bed sheets.
Know more about bamboo bed sheets
Bamboo fabric is the ideal choice for people with pulmonary problems such as asthma and is known to have antibacterial properties and fewer allergens. There are different benefits of using bamboo bed products, one of the unquestionable benefits of using these sheets is breathable quality compared to the usual bed sheets. It is great for people who experience night sweats as these bed sheets tend to remain dry and comfortable. Bamboo bedding products are silky, soft, and hygienic as it is established with microbial-resistant properties.
What do you need to consider when looking for bamboo sheets?
All bamboo sheets may be derived from a similar source yet various manufacturing processes will capitulate different types of bamboo sheets. It is common to see bamboo sheets marked as 100% Rayon from Bamboo. Also, there are Bamboo/Cotton blends, thus ensure to check the packaging label to make sure you're getting 100% bamboo bed sheets.
It's great to have color options and most bamboo sheets come in off-white and cream, standard white. You can also have a range of colors from stone grays, to spa-like blues, and browns.
If people are unsure about the quality of the sheets from feeling them, they must definitely them up. An ideal way to determine if a set of sheets is best for you is by reading reviews. You also need to remember that some reviewers may not have observed the care instructions on their sheets. This might affect the performance of their sheets.
Bamboo fibers like cotton can be woven in various ways that impact the final performance and feel of your sheets. Twill weave is a standard type of weave that you will see in a lot of products. While sateen weave leaves materials are often more luxurious and feel silkier.
Bamboo sheets might be more costly compared to their cotton counterparts. You may find sheets below $100 for a queen set, yet a lot of brands will price them higher.