Permanent Tattoos Vs Temporary Tattoos: What You Must Know?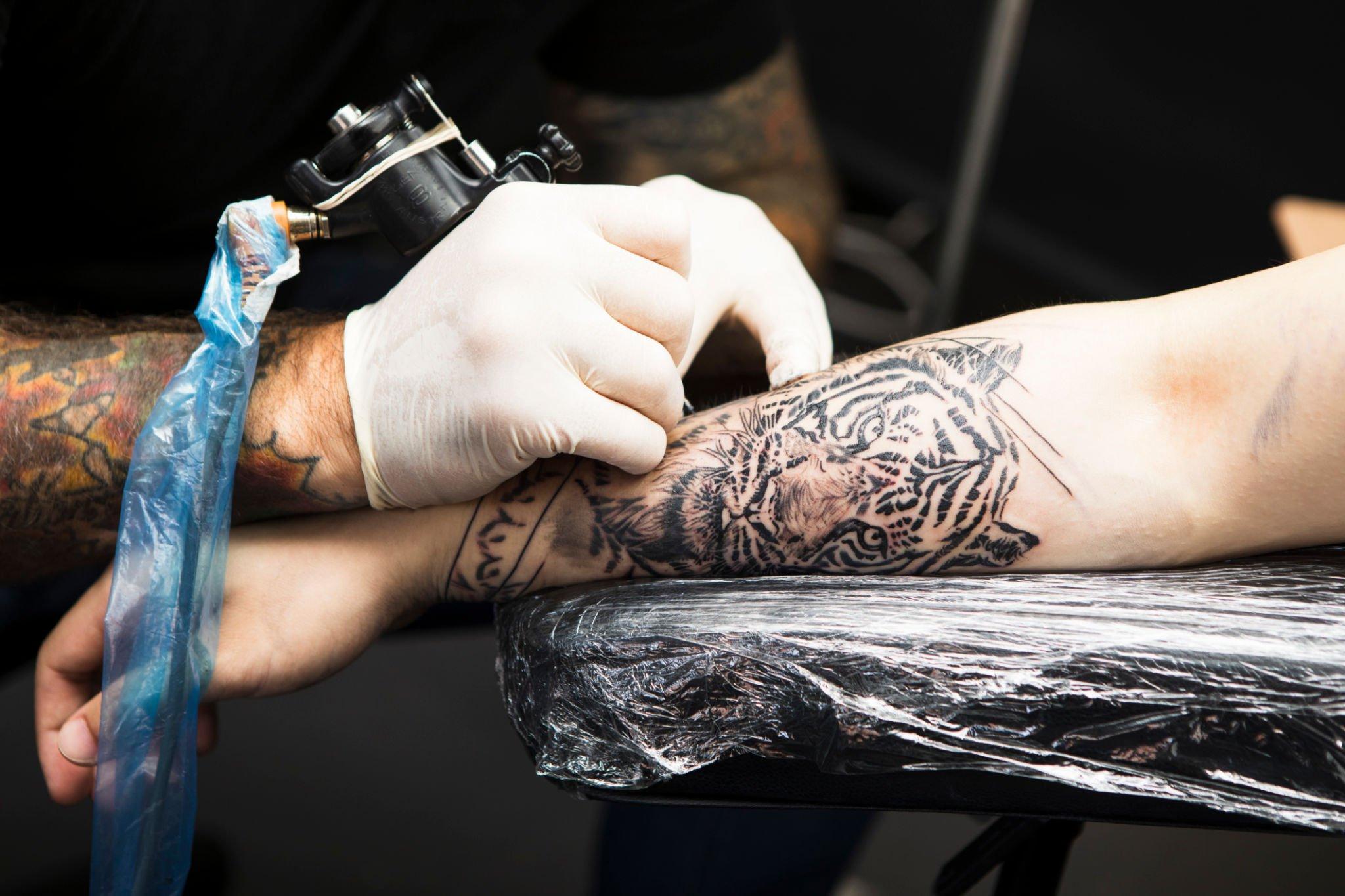 Image Credit: https://www.istockphoto.com/photo/close-up-of-a-male-tattoo-artist-tattooing-a-tiger-on-a-young-mans-arm-gm1331291531-414472717
If you are planning to get a tattoo and are not able to decide whether to choose from the permanent or temporary one? There are many people who are getting a tattoo these days. Having an attractive tattoo can make you look fashionable. The idea of getting a permanent tattoo is definitely cool. However, as the preferences of people change from time to time, sometimes you might feel like trying a new tattoo design.
Trying different tattoo designs may not be possible with permanent tattoos. If you want to try different tattoo designs, try temporary tattoos. In case of a temporary tattoo, the ink or pigment will be applied only on the outermost skin layer.
As the skin continues to lose the skin cells, this tattoo ink fades away slowly. The temporary tattoo ink usually lasts for about one to two weeks. In some cases, they last for a much shorter time, especially when you take a bath with hot water.
Permanent tattoos are usually prone to fading. They may be lighter in color than when you first get them done, after a few days. But the pigment doesn't fade away completely. The only method for removing the tattoo ink or pigments is via laser therapy, however, this procedure can be a little painful. It's necessary to use anaesthetics to get numb skin. Additionally, it is expensive.
Hence, you must think twice before getting a permanent tattoo done. If you are not sure whether you wanted to keep your tattoo or not, it is better to try temporary tattoos. If you want to try custom fake tattoos, there are so many stores online.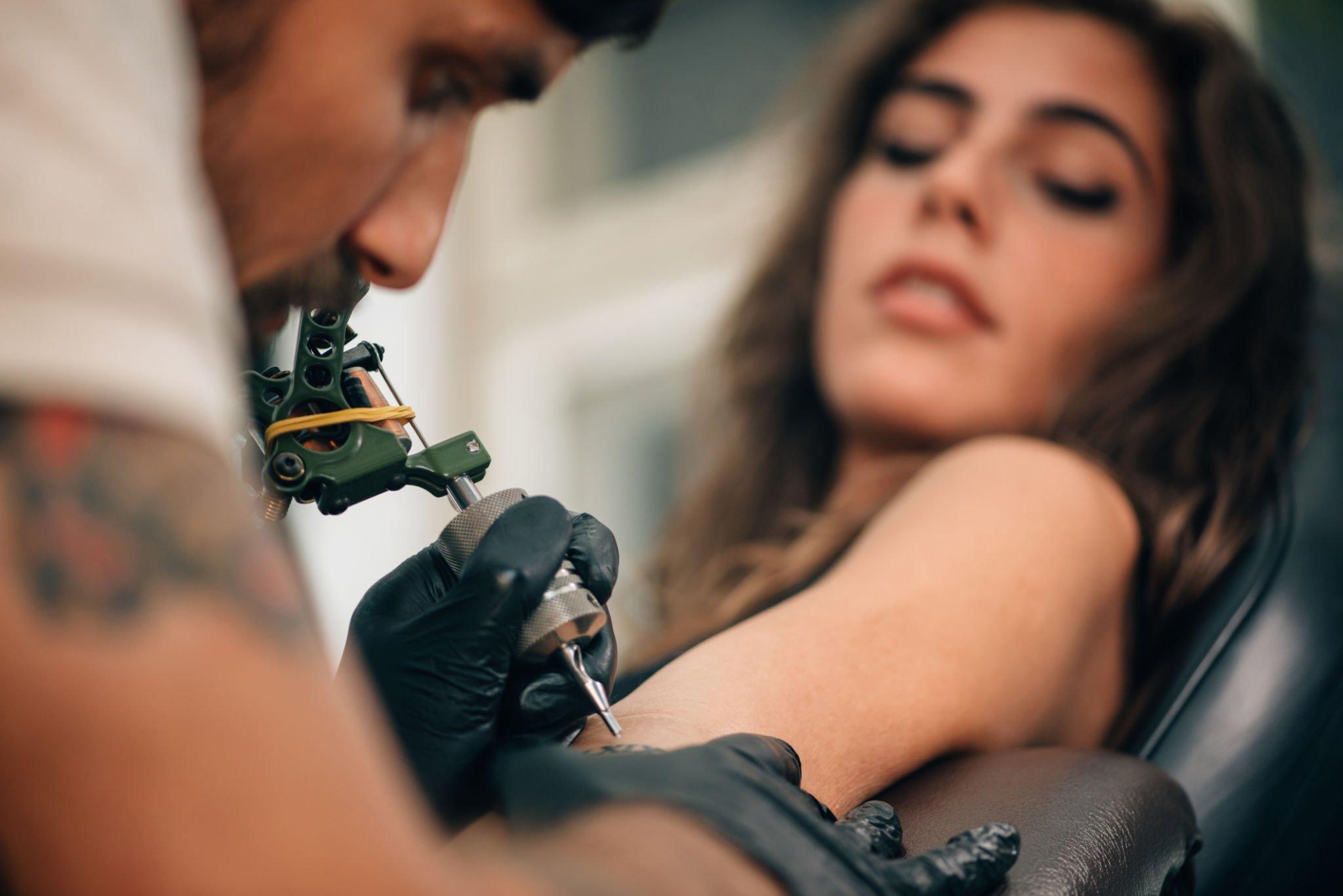 Image Credit: https://www.istockphoto.com/photo/tattooing-gm639322160-115150001
Compare the quality and price of the tattoos before placing your order. Keep reading to know about the other differences between temporary tattoos and permanent tattoos.
The cost of a permanent tattoo depends on the design and size of the tattoo you choose. The rate varies from one tattoo artist to the other. In general, the larger size tattoos costs more than the smaller ones.
Similarly, complicated designs might cost more than simple designs. If you wish to create your own tattoo (temporary one) you can buy the custom kits, which you can use for creating your favorite tattoo design. You don't require a pain relief gel after applying the temporary tattoo.
You will not experience any kind of skin breakage when you apply a temporary tattoo. But in case of a permanent tattoo, you might experience a little blood. If you plan to utilize an anesthetic spray, there isn't anything to worry about either.
A permanent tattoo takes around 3 to 4 weeks for complete healing. A temporary tattoo requires no healing.
The time for applying for a permanent tattoo depends on the design and size of the tattoo. A temporary tattoo can be applied in a matter of a few minutes. If you do not have patience to sit for a longer time, try the temporary tattoos.
Try your favorite tattoos today to look stylish!