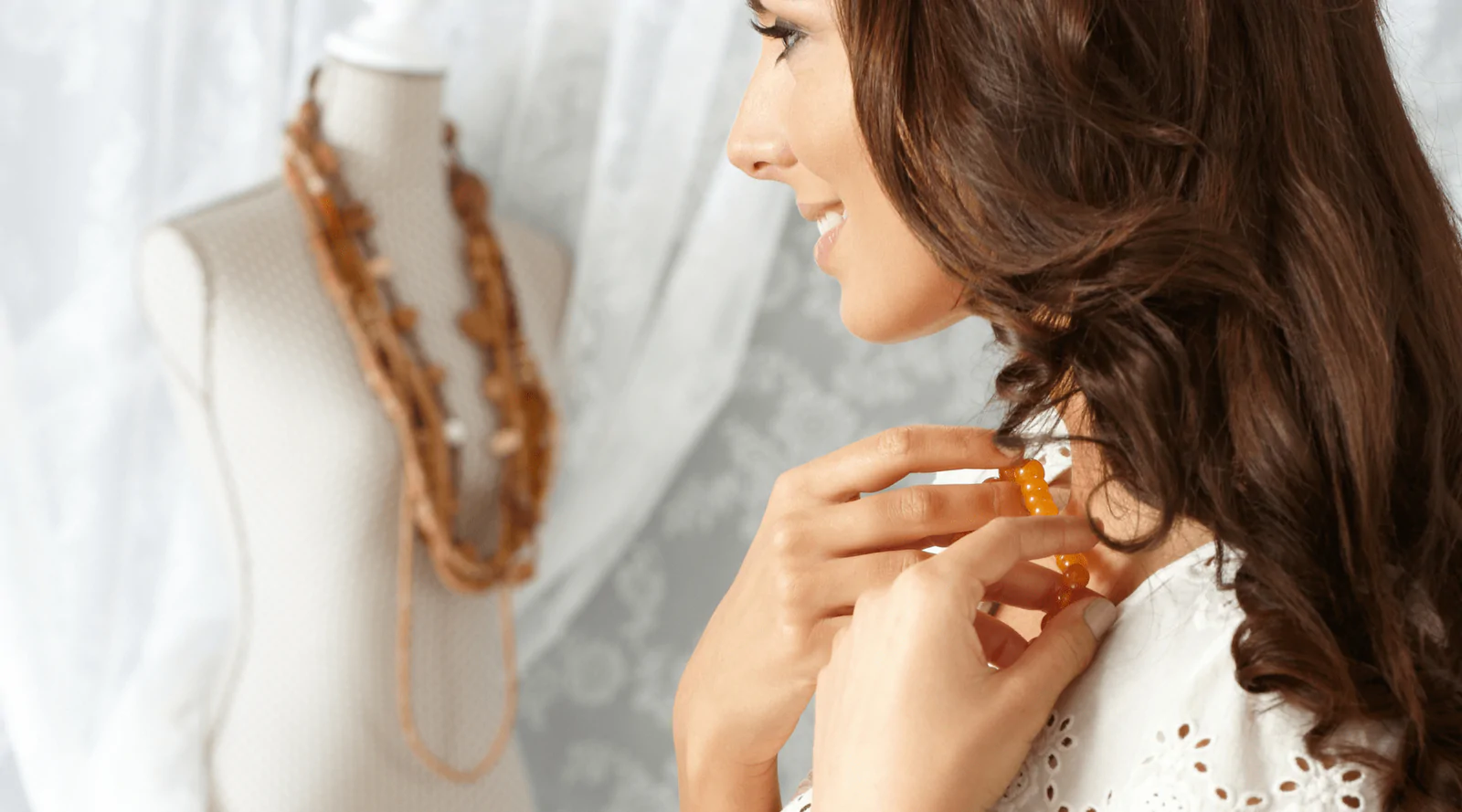 Planning to buy a diamond necklace? Here's why you should just go for it!
When you think about investment, you think of investing in schemes, plans, buying a car, buying a house, and whatnot. Though they are all great investment options, one more equally perfect investment option is a piece of diamond jewellery. If you are wondering whether buying diamond jewellery like a diamond necklace is worth it, then you have come to the right place.  Make sure you read the whole blog to find out whether or not buying diamond jewellery is a great investment option or not.
Diamonds are very well known for being very durable. Also, they are one of the hardest natural materials available in the world. Well known for being extremely resistant to various types of scratches and marks, diamonds also do not lose their shine. We all know that diamonds are popularly known as a woman's best friend. They can also be used as a gift for all sorts of occasions.
Some things you need to know about diamond necklaces:
Diamond necklaces come in different sizes, shapes, and colors. Hence, they can match any outfit that you wear.

Unlike any other jewelry, diamonds go very well with every type of clothing. Be it formal or casual, a

diamond necklace

will never disappoint you.

t is very easy to match any diamond necklace with any outfit because there are tonnes of diamonds available today. 

You can opt for white or yellow diamonds based on your preference. You can even ask them to mix it together to design your own diamond. 
Formal wear with diamonds
If you want your partner to wear your gift daily, even when she is wearing her formal outfit on weekdays, then remember to go with something that's small but exquisite. A single medium-sized pendant that flirts with the formal blouse's V-shaped neckline and blazers will be the perfect choice for your lovely busy-bee partner, even on her working days.
Parties and special events are nothing without diamond necklaces 
Choose a sapphire or pear-shaped diamond pendant on a simple gold chain to add that extra effect and make your gift a little more special. These diamond necklaces compliment bold necklines of almost all types of plunge dresses and tops. There's a chance that your other half doesn't sport this necklace every day but remember, she will always opt for this necklace when she is planning to attend a formal event or a wedding.
Declare your true love with a diamond necklace
The heart-shaped diamond pendant with round and brilliant diamonds is the main heart-stealer. This piece will definitely grab all the attention and will become the main thing people will talk about at any party. These heart-shaped pendants are very light-hearted & fun. It is the perfect gift for your partner for Valentine's Day.
Benefits of buying a diamond necklace 
If you are still wondering whether a diamond necklace is right for you or not, then here are a few benefits you should keep in mind.
Investing in any diamond necklace is a smart purchase anyone can make.

A diamond necklace not only offers security, elegance, and timelessness but also adds a sense of quality ownership.

Investing in diamonds truly lasts. Any savvy shopper knows this will make the purchase worth it.

You can resell diamonds at any time in case the need arises. 
These are some reasons why opting for a diamond necklace is the best thing you can do.