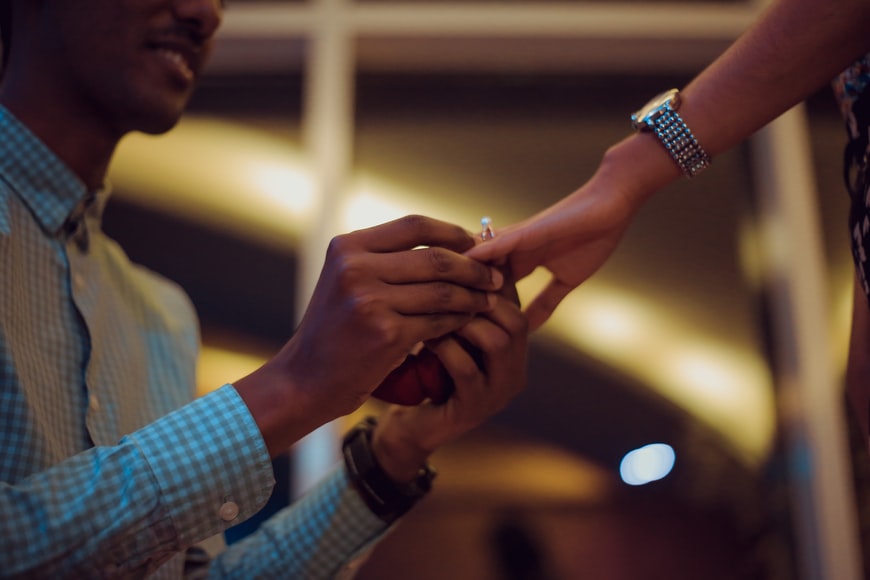 Proposing to your girlfriend abroad: what you need to know
When planning proposals, people often try to make them as romantic as possible. This is exactly why destination proposals are so popular; romance seems to go hand in hand with travel. 
Just because proposing abroad is popular, it doesn't mean it's to pull off! Don't worry though, we're here to you get hitched by proposing to your girlfriend without a hitch. 
So, here is everything you need to know about proposing to your girlfriend abroad: 
You need the right Ring:
If you really want to wow your girlfriend when you drop to one knee, you need the right engagement ring! Finding this ring, however, can be easier said than done. If you have no idea what kind of ring your girlfriend would want or like, you need to do some recon. 
Asking her outright can give the game away, so you need to be a bit more covert. If someone you know has gotten engaged recently, bring this up and work the question "what did you think of the ring" into the conversation. This will give you something to work on – even if it's just what they don't like! 
If you're still uncertain, the team at Valentina engagement rings can help! As engagement experts, they can answer all of your questions and help you to find the perfect ring in their selection of incredible engagement rings. 
You need to be Organised:
Just like the perfect holiday, a perfect proposal needs to be planned. On the road, you won't have access to the usual help that you would at home – unless you plan on taking your friends and family with you. 
So, whilst planning your trip, keep in mind possible locations and spots that you think would be great to pop the question. 
You need a Plan B… and maybe a C:
When proposing, things don't always go to plan. The waiter doesn't put the ring in the champaign, it rains at the beach. There are too many people around – the list goes. 
This problem can be worsened overseas if there are issues with language barriers and other unpredictables. 
So, we recommend coming up with a plan B and even a plan C to ensure that things go as smoothly as possible. 
Keeping the secret will be hard:
If your girlfriend has the slightest hint that you may propose soon, she will be on the lookout. For example, suggesting a romantic holiday out of the blue might be a bit of a giveaway that you're up to something. 
So, wherever possible, try to be subtle. Perhaps planning the proposal on a trip you've already organized can help to keep things covert? 
Another tip is to limit the number of people that you tell. Secrets can be hard to keep, especially when they're good news. All it takes is one of her loved ones saying "make sure you get your nails done" to tip her off. 
Final Thoughts
There you have it – your complete guide to proposing abroad! Good luck and congratulations.