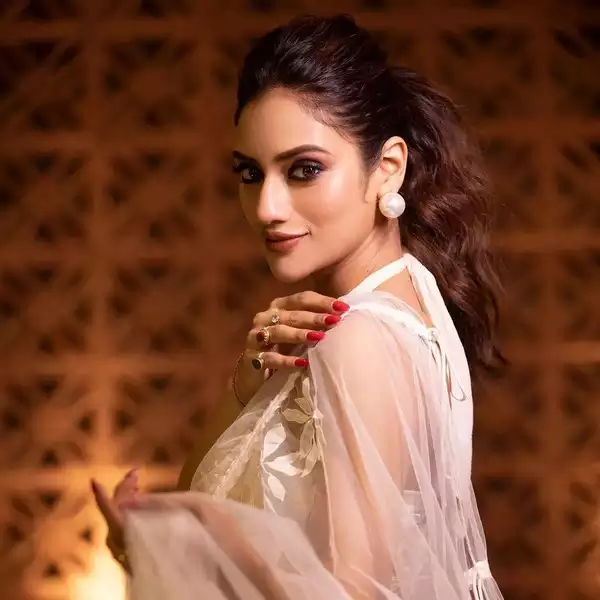 The Charm and Beauty of Sarees
Stylish organza saree can help you to express your inner fashion diva. The translucent, delicate fabric can give your outfit a dash of class. When it comes to evening dress, party wear, and casual get-togethers, these adaptable ethnic clothing options might be a terrific choice and look stunning. To give your collection some diversity, you can choose plain or printed variations. Since the thin, sheer fabric is light and breezy, it is easy to put on and comfortable to wear throughout all-day events. Your saree's pleats appear structured due to the stiffness of the material, keeping you looking polished and youthful at day's end. Your appearance is made more stylish and modern with delicate floral prints and embroidered appliques. These sarees' lightweight design enables you to put on chic blouses with off-the-shoulder, one-shoulder, cold shoulder, and strapless styles. To view the enormous selection of organza saree, its pricing, colours, and styles, you can browse online. You can purchase your favourite organza saree from internet retailers' stores as well.
Style Tips for Organza Saree 
There are numerous ways to style an organza saree. They can be dressed in various accessories, or with more pleats because more pleats cause the cloth to expand more as it spins. The pallu of your organza saree should not be pinned because it enhances the appearance beautifully when it hangs loose. The colour of the organza saree and the way the fabric enhances the subtle nuances of any colour are what give it its beauty. Sarees that have been expertly designed have a perfection that can only be attained by paying close attention to every detail. You should be careful when selecting your organza saree; if you want to go for a traditional/formal appearance, you can choose pastel hues like sky blue, pink, and lime green. Dark colours, such black, grey, and maroon, are best for a more modern appearance during gatherings. Your perfect look is greatly influenced by your choice of accessories. Heavy jewellery is ideal for a conventional appearance. 
Banarasi saree
Banarasi saree has always been popular. You've probably heard or seen something about Banarasi sarees, but did you know that they're renowned for their brocade and zari work? Zari is basically the process of weaving fine strands of gold, silver, and copper into the fabric to produce elaborate patterns and motifs. These silk sarees take expert artistry and karigari to make. Banarasi saree was previously only accessible in a few places. Speaking of which, during the Mughal era, the city of Varanasi (Banaras) developed into a hub for weavers as artisans moved here from Persia. The renowned Banaras brocade eventually came to symbolise European elegance, and the Banarasi saree was considered a must-have for North Indian brides. These sarees frequently have elaborate appliques, patterns, and embellishments on the borders. The weavers in Banaras still use their hands to weave stunning designs on the sarees despite ever-improving technology. 
History of Banarasi Saree 
Pure Banarasi saree is a priceless representation of excellent craftsmanship. The first people to introduce this superb artistry to India were the Mughals. The Banarasi silk saree that we see, and own today is the result of the admirable Mughal spirit and a unique blending of two different cultures. Historically, the silk required to weave Banarasi saree was imported from China; but, today, the southern regions of our country produce their own silk. Fortunately for us, this ancient tradition has been passed down through the ages without ever ceasing. The designs were unique, sophisticated, and of course, stunning. These sarees are no longer hard to find these days.