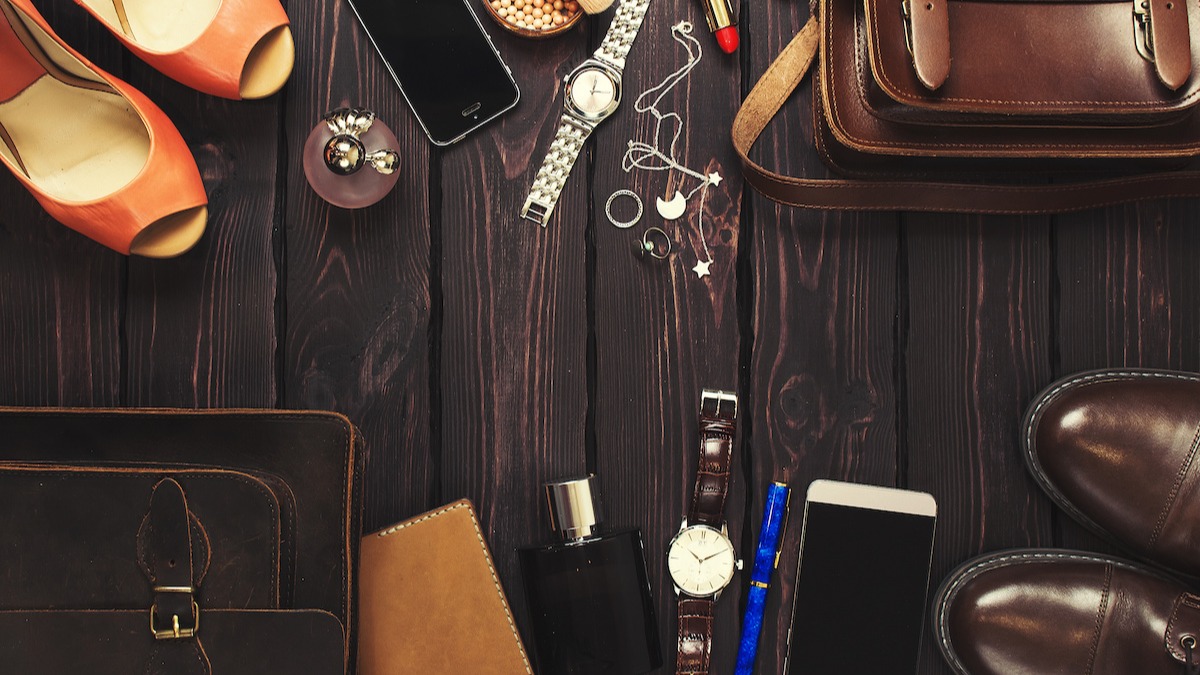 Your Guide To Accessorizing The Right Way!
Do you ever wonder how some people manage to effortlessly look put-together and stylish, while others struggle to find the right balance? The secret lies in the art of accessorizing! Fashion accessories are the magical ingredients that can transform any outfit from ordinary to extraordinary. But fear not, mastering the art of accessorizing doesn't have to be complicated or overwhelming. In this blog, we'll show you how to accessorize the right way with ease and finesse, so you can step out with confidence and flair!
Embrace the Power of Simplicity
First things first, remember that simplicity can be a showstopper too! While statement pieces have their allure, don't underestimate the power of elegant, understated accessories. A timeless watch, delicate necklace, or classic studs can add a touch of sophistication to any outfit without stealing the spotlight. Keep it chic, and let your natural beauty shine through.
Accessorize to Complement Your Outfit
Accessorizing is all about enhancing your outfit, not overshadowing it. When choosing accessories, consider the colors, patterns, and style of your clothing. Harmonize your pieces to create a cohesive and polished look. A monochromatic outfit can pop with a splash of colorful accessories, while a bold patterned dress may pair beautifully with subtle and complementary jewelry.
One of the secrets to mastering the art of accessorizing is getting the proportions right. Your accessories should be proportionate to your body frame and the scale of your outfit. If you're petite, opt for smaller pieces that won't overwhelm your features. Conversely, if you're statuesque, go ahead and rock those chunky statement pieces like a true fashion maven!
Unleash your inner fashionista and experiment with mixing and matching your accessories. Layer necklaces of different lengths, stack bracelets or rings, and dare to blend contrasting textures or patterns. Embrace the joy of trying new combinations, and you might just discover a winning accessory cocktail that expresses your unique style.
Accessorizing isn't just about looking fabulous; it's also about dressing appropriately for the occasion. Choose accessories that match the formality of the event. An elegant clutch and a pair of sleek pumps can elevate your look for a fancy soirée, while a stylish tote and comfortable sandals are perfect for a casual day out with friends.
Don't Forget the Magic of Shoes and Bags
Shoes and bags are the unsung heroes of accessorizing. A well-chosen handbag and a killer pair of shoes can transform your outfit from drab to fab in an instant. Invest in versatile pieces that can be your go-to companions for various occasions. And remember, a touch of color or a bold design can add a playful twist to your ensemble.
Tame Your Hair and Makeup
Completing your look with the right hairstyle and makeup is like putting a cherry on top of a delicious sundae. Let your accessories shine by keeping your hair and makeup in sync with your overall style. Whether it's a sleek ponytail, beachy waves, or a daring cat-eye, your hair and makeup can amplify the impact of your chosen accessories.
Conclusion 
With these tips, you're now armed with the secrets of mastering the art of accessorizing! Embrace the joy of accessorizing and let your creativity run wild. Remember to keep it chic and in harmony with your outfit, and don't be afraid to experiment with new styles and combinations. Whether you're dressing up for a special occasion or just adding flair to your everyday look, the right accessories can make all the difference. 
Want to try out cute accessories to elevate your everyday look? Get your hands on accessories trial packs on Smytten, your one-stop-shop for trying all things new!