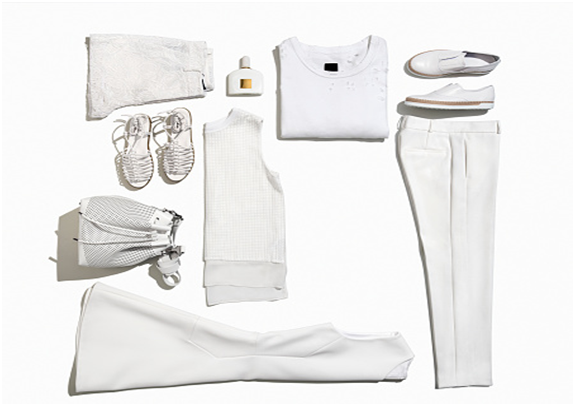 3 white clothing items that scream "classy"
We all know that no matter the season, there are some colors and styles that age like wine. Whether we're talking about the classy 1920s, the funky 1980s, or the bold 2010s, white has always been the top of my list. And without further ado, here are some excellent white clothes and accessories that scream "classy"!
Pearl necklace
You don't have to be a fashion addict to know this was going to make the list. The pearl necklace has always been on my must-have list, mostly because of 2 reasons: first of all, it never went, and it never will go out of style. Think of it as an investment: once you get a pearl necklace, you'll know for sure that it's going to be classy and chic even 50 years down the line! Secondly, the versatility of this piece of jewelry is virtually unmatched! Just think about it: whether you're wearing your black dress at a fancy champagne party, or on the contrary, something more casual and subtle at a dinner with friends, your pearl necklace will always be there, ready to impress everyone and turn their heads around!
Aran sweaters.
Now, this is a little bit of a cheat, because white Aran sweaters are just my personal favorites. They come in different colors too, but once you get a white Aran sweater, you'll fall in love with it at first sight! Not to mention, you'll have so many things to talk about with your friends as well! That's because of the rich history of these sweaters: they were initially created by the women of Ireland's Aran Islands for their fishermen husbands that needed a thick, protective garment that would keep them warm while in the sea. Something that's so useful and beautiful at the same time obviously caught the eye of people living in the surrounding isles, so it quickly became a worldwide trend. Nowadays, a lot of celebrities have worn Aran sweaters, the most recent proof of its timelessness being its appearance in the hit movie "House of Gucci". To get your own white Aran sweater, check out Tara Irish Clothing for traditional, Celtic-inspired garments.
White scarf
Pure looking, soft, warm: what else could you want from this? And don't tell me you never dreamt about being in a convertible, on a lonely highway, with the wind blowing in your face and your scarf just flying out like that… A piece of art by itself, the white scarf remains in the history of clothing for its iconic depictions on celebrities such as Coco Chanel, Madonna, Merlyn Monroe, as well as many other important fashion figures. Just like the pearls, the white scarf highlights the thin and delicate neck of the wearer, creating a more intriguing outfit and adding a splash of color. When shopping for one, pay attention to the fabric that it's made of and if you're looking to buy a truly timeless one, choose silk or satin.