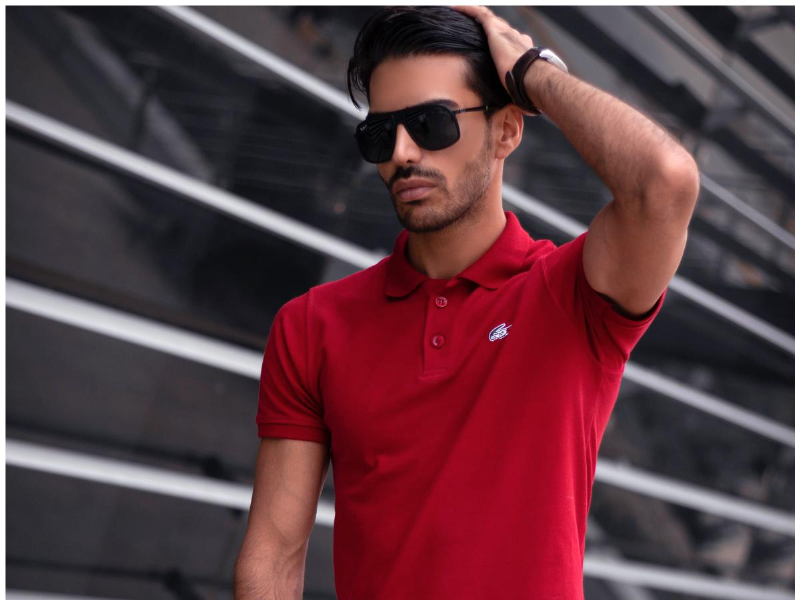 In the present age, polo shirts are considered the essential staple of a man's wardrobe. If you do not have so many then you must own at least one of the best polo shirts in your wardrobe. They are versatile pieces of clothing for men just like T-shirts. You can combine any of the bottoms of your choice with your polo shirts. You can pair it with shorts if you are on a long weekend, or denim if you are headed towards a bar, or combine it with a blazer for attending a wedding.
They are one of the most used and popular casual pieces of clothing that you must have. The best thing is that they are available in different colors so you just do not have to stick with only one. Here we are discussing some of the best polo shirts that a man must have so let's have a look below and then decide accordingly.
1- Aeroready 3-Stripes Polo Shirt
If you are looking to add some polo shirts to your wardrobe, then you can go for this Aeroready 3-Stripes Polo Shirt by Adidas. It is simply going to make your morning routines very stylish and give you a sleek appearance. It is made up of UV coverage to save you from harmful rays on sunny days. It possesses moisture-wicking properties so it will keep you dry and comfortable throughout the day so that you will be more focused without being uncomfortable. Its modern look is enhanced by signature 3-Stripes that fade down the arm. The most attractive feature about it is that it is made from recycled materials. You can purchase this or other of your desired products at amazing discounted rates by using the Adidas coupon code.
2- Sport Collar Polo Shirt
The sports collar polo shirt by Adidas is manufactured with enough stretches so that you can easily swing through it. It will give you a sharp look and the fabric is textured with a sports collar that will give you a modern look so that you can easily convert to a clubhouse look. This polo shirt is made up of a yarn that has 50% of parley ocean plastic. In total it is made from 40% of the recycled material. This polo will give you a regular fit moreover it is very comfortable that is an ideal choice to enhance your productivity level. It is available in different sizes so you can go for the one that suits you perfectly and combine it with your favorite pair of pants.
3- Clubhouse Cable Knit Polo
This Clubhouse Cable Knit Polo by links legend polo is going to give you a perfect sporty look by being stylish too. Rock it in your links legend polo by combining it with pleated pants moreover add your favorite traditional lace-up spikes to enhance it is the overall look. Or you can also combine it with the pleated pants along with the two-toned loafers.it has a standard fit and is made of A cable knit construction along with the custom tonal weaved pattern, ribbed cuffs, and a hemline. So   Just give it a try and you are going to love it. I hope you will like the information I tried to deliver.