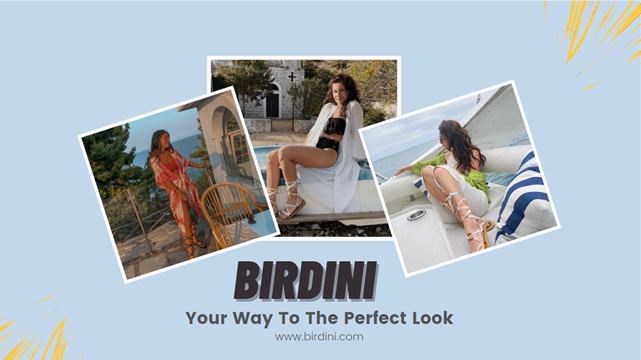 Womens Gladiator Sandals – A Guide By Fashion Expert Birdini
Gladiator sandals are one of the most popular trends in women's footwear right now. These shoes are typically characterized by strappy or lace up sandals, which can be traced back to ancient Roman and Greek cultures.
Today, gladiator sandals are available in a variety of styles and colors, making them a versatile and trendy option for any outfit.
If you're looking to add a pair of gladiator sandals to your wardrobe, there are a few things you should know before making your purchase.
Here's everything you need to know about gladiator sandals, from the different types available to how to style them.
Types of Gladiator Sandals
There are a few different types of gladiator sandals on the market, each with its own unique features. Here are some of the most popular options:
#1 Thong Gladiator Sandals
Thong gladiator sandals are characterized by a T-shaped strap that goes between the big toe and the second toe. These sandals are typically very minimalistic in design and are a great option for those who want a more understated look.
#2 Ankle-Wrap Gladiator Sandals
As the name suggests, ankle-wrap gladiator sandals wrap around the ankle for a secure fit. These sandals often have multiple straps that crisscross up the leg, making them a bit more dramatic than thong sandals.
#3 Knee-High Gladiator Sandals
Knee-high gladiator sandals extend all the way up the leg, often reaching just below the knee. These sandals are usually the most dramatic and statement-making option and can be worn with a variety of different looks.
How to Style Gladiator Sandals?
Now that you know a bit about the different types of gladiator sandals available, it's time to learn how to style them. These shoes can be dressed up or down, depending on the occasion, so it's important to choose the right outfit to go along with your sandals.
For a casual look, try pairing your gladiator sandals with a sundress or denim shorts. If you're looking to dress things up a bit, opt for a pair of black skinny jeans or a flowy maxi dress. And, for a truly unique and eye-catching look, try pairing your sandals with a leather skirt or wide-leg pants.
No matter how you choose to style them, gladiator sandals are a versatile and trendy option that can be worn with just about anything. So, if you're looking for a new shoe to add to your wardrobe, consider investing in a pair of these stylish sandals.
Final Verdict
Birdini is your one stop shop for womens gladiator sandals! We offer a variety of styles and colors to choose from, so you can find the perfect pair of sandals to suit your personal style. And, our prices are unbeatable, so you can shop with confidence knowing you're getting the best deal on your new shoes.
So, what are you waiting for?
Start shopping for your perfect pair of gladiator sandals today!