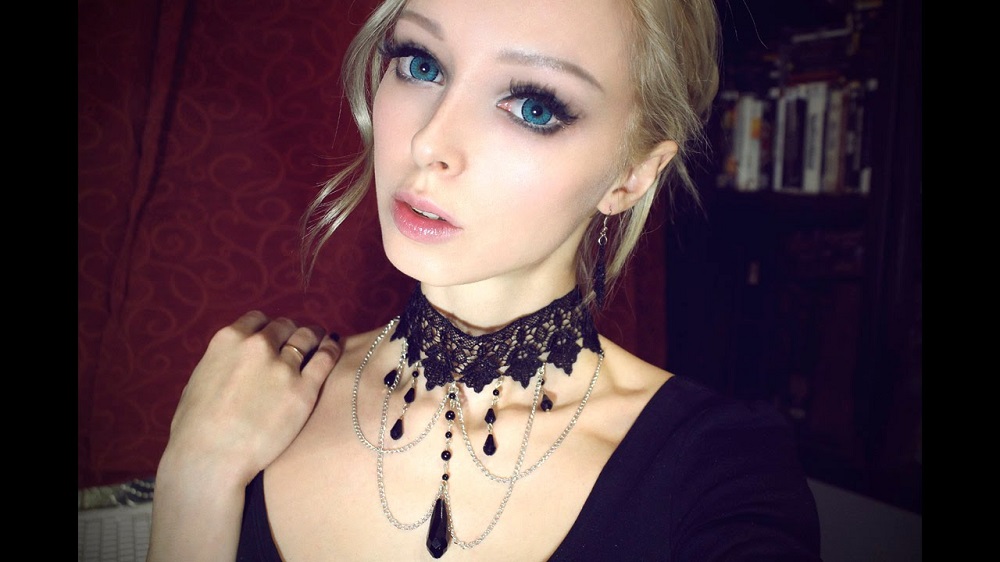 How Much Do You Know About The Gothic Necklace?  
Gothic style is ideally the type of jewellery based on medieval culture. However, it has its roots back in the philosophical and religious Hermitage. The Gothic necklace has become quite prominent due to the influence of gothic rock, which is also the alternative of the rock subgenre, which was developed back in the 1970s.
Darkness symbolizes gothic rock; besides, introspection and romanticism also go hand in hand. As per experts, gothic ornaments depend on the worldview. A traditional gothic fashion mainly includes pale skin, dark clothes, outline eyes, nail Polish black hair, and red lips. Generally, gothic people choose electric blue, purple, maroon, and dark green shades. In this modern contemporary world, the gothic style gets inspiration from the majority party from the outside world, mainly associated with skulls, death, and negative attributes.
What Should You Know About The Gothic Necklace?
The gothic style also has a great combination of medieval romance and horror that uses motifs like skulls, bats, roses, Shields, and crowns. These are mainly carved out and have fantastic precious stones crafted of metals or enamel. You must know the different features of the gothic necklace if you are looking forward to buying it.
Gothic Ornaments
Today, people are unaware of the gothic necklace and its symbolism of gems, which was a considerable part of Victorian-style jewellery.
The revived gothic at the 20th-century end is identified with bats and skulls besides spiders and vampires. Especially in modern gothic wild silver and platinum are given value. The precious white metals mainly create a contrast that features gloominess and heaviness. Luxury is primarily combined with gloomy skulls framed by large gems that provide a sense of mystery.
The gothic jewellery style requires some corresponding clothing styles like hairstyle, nail Polish, and even makeup. In addition, some ornaments allow you to choose different outfits, so while you are buying the gothic necklace, you need to think about the entire image overall.
The gothic style, especially jewellery, is prominent for its medieval art. When you wish to compliment your image with the gothic ornaments, you need to choose something that aligns with your personality, your outfit, and of course, your makeup.
This is all you need to know about the gothic culture and style.