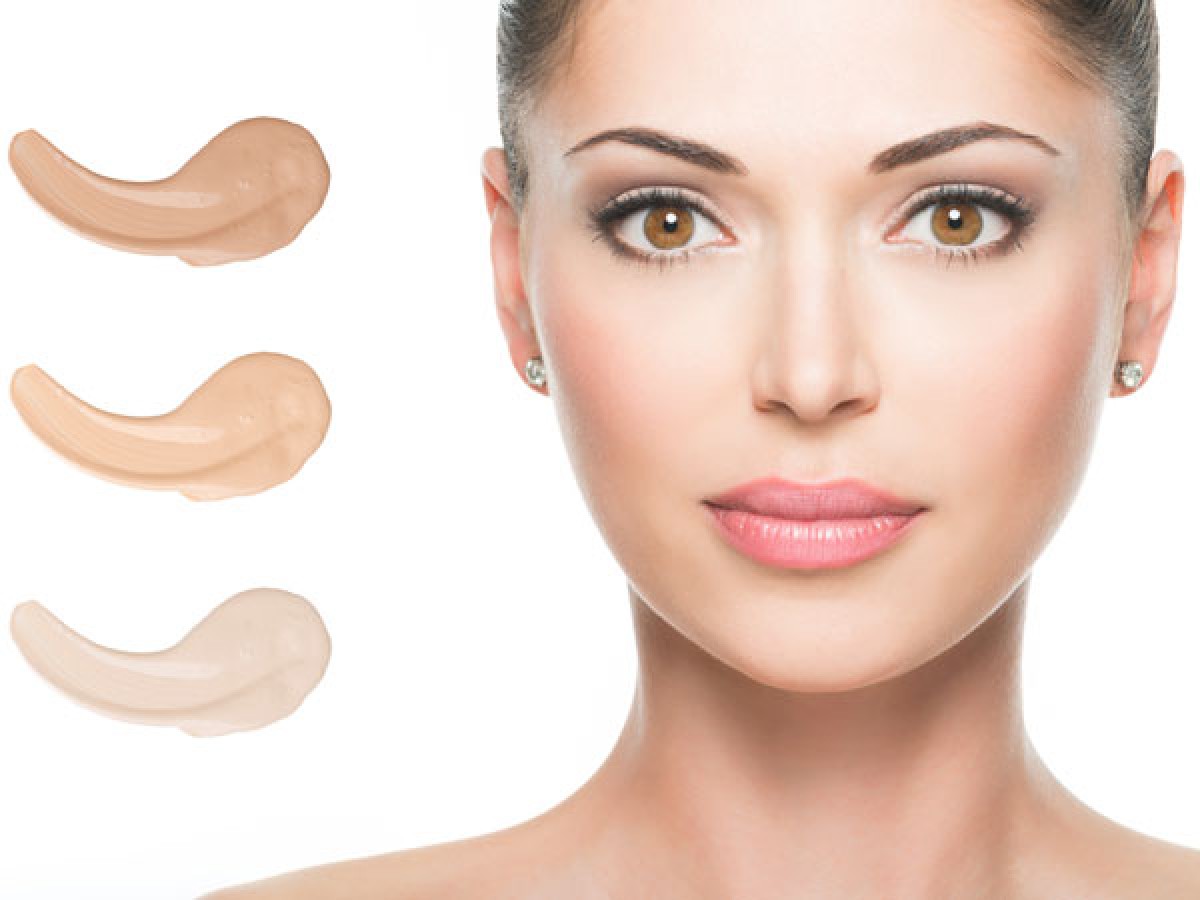 The Difference In Foundations For Your Skin
There are so many different types of foundations to pick from these days that it's tough to decide which one is right for you. Do you want something that will give your skin a dewy finish, or do you prefer a matte look? What about coverage? Should your foundation provide full coverage or just conceal blemishes? And what about the type of foundation – should you be using liquid, powder, or cream foundation? In this blog post, we'll discuss the differences between tinted moisturizers and foundations and help you figure out which type of foundation is best for your skin type and needs.
What is Foundation?
We'll start with the basics – what is foundation? Foundation is a type of cosmetic product that is applied to the face to create an even, smooth base for the rest of your makeup. It can be used to conceal blemishes, evening out skin tone, and create a flawless complexion. In general, foundations come in either liquid, cream, or powder form.
What is Tinted Moisturizer?
What is tinted moisturizer, exactly? Tinted moisturizer is a type of light coverage foundation or tint that contains hydrating ingredients like glycerin or aloe vera. It's usually lighter in texture than regular foundation, and it doesn't provide as much coverage. However, tinted moisturizers are a great option for those with dry skin, as they can help add some moisture back into the skin.
Choosing the Right Foundation
Now that we know the difference between foundation and tinted moisturizer, let's talk about how to choose the optimal foundation for your skin type.
Foundation for dry skin
If you have dry skin, you'll want to look for a liquid or cream foundation that is hydrating and won't accentuate any dry patches. A good option for dry skin is a liquid foundation with hyaluronic acid or glycerin listed as an ingredient.
Foundation for oily skin
Oily skin types should look for oil-free foundations that won't clog pores or cause breakouts. Powder foundations are a good option for those with oily skin, as they can help absorb excess oil throughout the day.
Foundation for sensitive skin
Sensitive skin types need to be careful when choosing a foundation, as some ingredients can further irritate the skin. Look for hypoallergenic or fragrance-free formulas, and avoid foundations with alcohol or other harsh chemicals.
Foundation for mature skin
Skin is bound to change as we age and we may start to see more fine lines and wrinkles. To help camouflage these imperfections, look for a foundation with light-diffusing particles or hyaluronic acid. These ingredients help give your skin a youthful glow.
Picking the right foundation doesn't have to be difficult – just keep your skin type and needs in mind when choosing a product. And if you're ever unsure, always consult with a makeup artist or beauty expert before making a purchase.
Undertones and Foundation
It's also worth talking about undertones and how this can help you pick the best foundation. Undertones are the colors that come through your skin, and they can be warm, cool, or neutral. A good way to test this is to look at the veins in your wrist. If they appear green, then you likely have warm undertones. If they look blue or purple, you probably have cool undertones. And if they're a mix of both, then you have neutral undertones.
Once you know your undertone, it's easier to find a foundation that will complement your skin. For example, if you have cool undertones, you might want to stay away from foundations with orange or yellow hues. Instead, opt for products with pink or red tones. This will help create a more natural-looking finish.
Other Considerations for Choosing Foundation
Older skin and foundation
As we age, our skin changes. It becomes drier, more sensitive, and less elastic. This can make it harder to find a foundation that works well. Look for products that are hydrating and offer some coverage without being too heavy. A tinted moisturizer is a good option for older skin as it provides hydration and a little bit of color without being too thick or cakey. You can also look for foundations with built-in SPF to help protect your skin from the sun's harmful rays.
Address specific concerns
If you have specific concerns like acne or rosacea, you might want to look for foundations that offer additional benefits. For example, there are foundations on the market that claim to help control oil production or that contain ingredients like green tea extract to help soothe inflamed skin. Talk to your dermatologist about what foundation might be best for you if you have specific concerns.
Ingredients to look for (or avoid)
When you're shopping for foundation, there are a few ingredients you'll want to look for (or avoid). As we mentioned, if you have dry skin, look for ingredient lists that include hyaluronic acid or glycerin. These ingredients can help to hydrate and plump your skin. If you have sensitive or acne-prone skin, look for products that are fragrance-free and non-comedogenic (meaning they won't clog your pores). And if you're concerned about the environment, there are now foundations on the market that are made with natural and organic ingredients.
Other Questions About Choosing the Best Foundation for Your Skin: FAQs
Should my foundation be darker or lighter than my skin?
Your foundation should be close to your natural skin tone, rather than darker or lighter, in order to create a seamless, natural look.
Can I use concealer instead of foundation?
Concealer can technically be used instead of foundation, but it's a different product. Concealer is meant to target certain areas of the skin (including redness, pimples, or the under eyes), while foundation is usually applied all over the face. If you have particularly dry skin, you might want to avoid using concealer altogether as it can accentuate dry patches.
Do I need to use a setting powder with my foundation?
If you have oily skin, you might want to set your foundation with a translucent setting powder in order to help control shine and absorb excess oil throughout the day.
Should I use a primer before applying foundation?
Primer is not necessary, but it can help create a smooth base for your foundation and make your makeup last longer. If you have big pores or uneven skin texture, you might want to try using a primer before applying foundation.
Now you know the difference between foundation and tinted moisturizer, what to look for when choosing a foundation for your skin type, and how to find the right product for your needs!