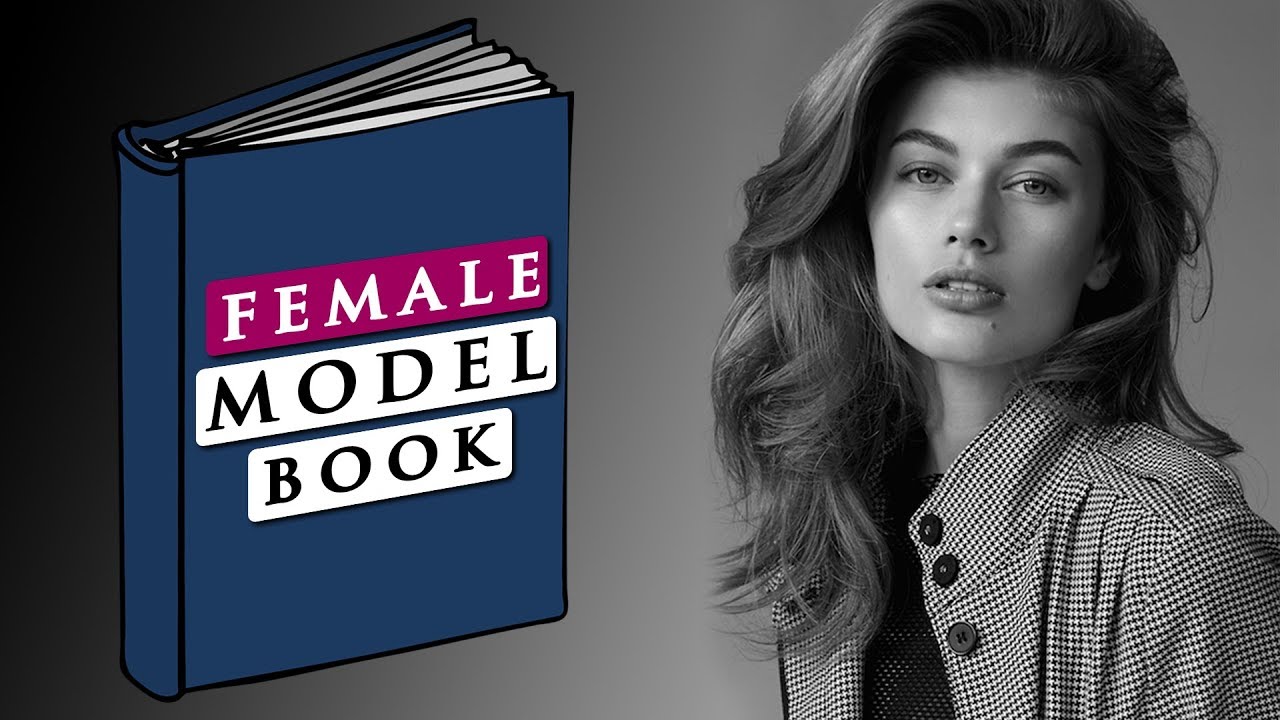 What Does a Model Portfolio Look Like?
If you are trying to land a modelling job, you will need to create a model portfolio. Your portfolio should include many different types of photos. There should be portraits, close-ups, and full-body shots. You should also be prepared to take a number of outfits, ranging from swimsuits to evening dresses. Listed below are some tips for creating an impressive portfolio. Read on to learn how to create a model portfolio and begin making your dream come true!
Body shot
A full body shot is a necessary part of a model's portfolio, as many clients will base their hiring decisions on their physical appearance. Models can choose to take these photos on location or in a studio setting, and the poses can be anything from yoga to a swimming pool. In addition, clients can choose a particular theme such as a sports-related theme. For example, a clothing brand might want to see a model's body in sports clothing, while a corporate client would prefer a full-body shot in the same type of environment.
Modeling agencies and clients alike want to see a model's natural beauty and physical proportions, and a good body shot will convey that. It is also important to keep the clothes simple, as overly complicated outfits or layers can distract the agent or client. Swimsuit shots are an excellent choice for older models. The photographer should also be able to give you a shot in a swimsuit, if necessary.
Commercial shots are another important part of a model portfolio. These images are typically taken for advertising or promoting a business. These pictures allow the model to showcase their personality in print. Smiling shots can also be a great way to express your natural emotions, and show off your teeth and other facial features. A good model portfolio will have several examples of both types of shots, so make sure your portfolio has plenty of these.
Headshot
Using professional headshots for a model portfolio is essential, especially if you are looking to land a modeling job. The pictures in your portfolio should not be too glitzy or overly fashion-oriented, and they should highlight the unique look of the model. Many female models make the mistake of going overboard with their headshots, which will harm the overall quality of your portfolio. Make sure that your headshots are as natural as possible and avoid too much make-up or heavy clothing.
The hairstyle you choose is another important aspect of your model portfolio. Try to wear natural hairstyles and avoid crazy hairstyles. Try getting shots of you with your hair pulled back and down to show off your jawline and face shape. Makeup should be minimal and natural, and it can include mascara and light lipstick. Highlighters can also be used to highlight certain features. Makeup is optional but can add some pizazz to your portfolio.
The headshot in your model portfolio should be a quality image that highlights your uniqueness. Modeling agencies look for individuals who stand out from the crowd, which makes their headshots all the more valuable. The headshot must be high-resolution, and should not be heavily edited. You should also include your measurements. Make sure your headshot looks natural, as a model headshot is the most important part of your modeling portfolio.
While a good headshot is important, it is also the most important part of a model's portfolio. This photo gives the agency a clear view of the face and helps them decide whether the model is good enough to be cast. A good headshot should showcase the beauty of your face and make the most of your features. Once you have a good headshot, the rest of your model portfolio will follow. The next step is to practice taking intimate portraits. Learn the angles and structure of your face so that you can take the best possible one.
Fashion photos
Your fashion photos should show a bit of edge to the style you present to the public. Use interesting shapes and cuts. Try mixing prints and solid colors, but don't go overboard. If your portfolio is full of photographs of people in suits and dresses, it's best to avoid these. Instead, experiment with your style and mix and match different pieces. You might be surprised at the results! Here are some tips on how to style your hair and wardrobe.
Firstly, your model portfolio should include portraits with a wide variety of facial expressions and poses. The photos should showcase your face and body as well as your overall appearance. In addition to the typical portraits, you should also include a number of full-body shots and swimsuit photos. You can also include a beauty shot to show off your natural look without makeup. It's also a good idea to include a smiley photo to add variety to your portfolio.
Second, make sure you include a mix of fashion photos in your model portfolio. Some fashion agencies will want to see photos of models in glamorous outfits. If you can't afford professional makeup artists, consider hiring one yourself. In addition to hiring a makeup artist, have your teeth professionally fixed before you start modeling. Lastly, try to avoid the same expression in all of your portraits. Having a wide variety of photos of yourself will give the agency a better idea of your style and overall appearance.
Another important thing to consider when putting together a model portfolio is to keep it updated. Update your portfolio every six months and update the key information about yourself. Include new photos and highlight recent work experience. You want to show that you are constantly updated with the latest trends, and a new portfolio will demonstrate this. Be sure to scan and upload your portfolio to your website as well. If you have an online portfolio, you can even upload your model portfolio to your website.
Locations
Great models create believable characters and tell stories. Your model portfolio should include convincing characters. You should show different ages, sexes, and nationalities. This will help clients determine whether you are suitable for the project. Also, include photographs of yourself in different settings. Your portfolio should include a variety of scenery, from beaches to hills and forests. You should also consider adding a few shots in urban areas, if you are not a city girl.
Hairstyles
Hairstyles for a model portfolio can be tricky to master. If you're new to modelling, it can be helpful to take advantage of the opportunities offered by alternative modeling agencies. These agencies are increasingly gaining traction in the industry and securing opportunities to help shape the fashion industry. While a traditional agency may discourage a newcomer from wearing a unique haircut, you can always opt for a hairstyle you think would appeal to the fashion industry.
Before selecting a hairstyle for your modelling portfolio, be sure to know what hairstyles will be the most flattering for you. Changing your hairstyle after signing with a modelling agency can make you look different from other models, which might affect your portfolio. Try experimenting with a wig or dyeing your hair in various colours. Changing your hairstyle multiple times is a fun way to try out new looks and keep your portfolio fresh and interesting.
Your hairstyle will also depend on the type of modeling you're targeting. While high-fashion and commercial niches generally require simple, sleek locks, you can also get away with more artistic hairstyles. In fact, you'll probably have more freedom with your hairstyles if you're aiming for alternative modelling. Just make sure your hairstyle fits the brand's aesthetic. If you're unsure, you can ask your photographer or hair stylist for recommendations.
A portfolio should also showcase your talents. It should feature a variety of styles, hair textures, and face shapes. Ideally, it includes photos of different poses and hairstyles so that prospective employers can see all of your talent. When you're assembling your portfolio, practice the poses and techniques you're going to use. It's also a good idea to watch a playback of your photos to see what works best for you.