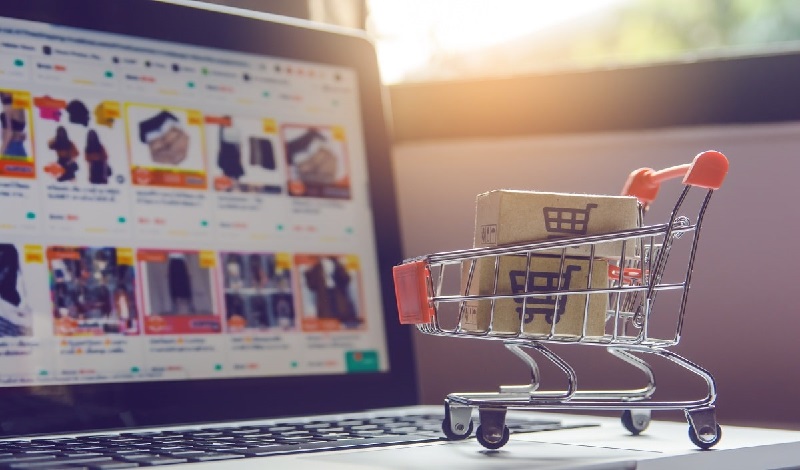 Winter Wardrobe Remix: Y2K Fashion Staples For A Retro Vibe
When the winter is coming, it's time to put away your summer clothes and embrace the cosy comfort of sweaters, scarves, and boots. But this winter, why not take things up a notch by revisiting the iconic Y2K fashion era and infusing nostalgia into your wardrobe . The early 2000s brought us a unique blend of futuristic and retro style trends that are making a comeback. In this article, we'll explore Y2K fashion staples to help you achieve that perfect retro vibe while staying warm and stylish during the chilly season.
The Y2K Aesthetic Revisited:
The Y2K era was marked by a distinctive fashion sensibility. It was a time when futuristic elements met retro influences, resulting in what can be called a blend of nostalgic and forward-looking style. As the Y2K resurgence continues to captivate fashion enthusiasts, let's dive into some key Y2K fashion staples you can remix into your winter wardrobe. 
Low-rise jeans: Blast from the past-
Low-rise jeans were an iconic Y2K staple, perfect to show-off the midriff and hip bone. Get a pair in dark wash or trendy distressed style from affordable and authentic luxury brands to bring these beauties into your winter wardrobe. Pair it with a chunky knit sweater or a cropped turtleneck for a balanced look that keeps you cosy and stylish. 
Mini Skirts: The Winter Way-
During the early 2000s, mini skirts were in fashion and they are back! These babies are sure to add a nostalgic touch to your winter outfits. Opt for mini skirts made of cosy fabrics such as corduroy or wool and pair them with opaque tights or thigh-high boots to keep your legs warm. Style them with chunky knitwear and oversized coats to complete the ensemble.
Logo Mania: Flaunt Your Brand Love-
The Y2K era was marked by logo-covered fashion, where brands were prominently displayed on clothing and accessories. Embrace this trend by incorporating statement logo pieces in your winter wardrobe. Whether it's a branded hoodie, beanie, or scarf, showcasing your favourite logos adds a cool touch to your outfit while keeping you warm.
Chunky Accessories: Go Big or Go Home-
Y2K fashion was known for oversized and attention-grabbing accessories for women. Chunky platform shoes, statement belts, and large sunglasses were must-haves. For the winter, consider investing in chunky ankle boots, oversized hoop earrings, and a wide belt to cinch your waist and make a statement.
Crop Tops: Midriff-Baring Chic-
Crop tops were a defining Y2K fashion trend, and you can incorporate them into your winter wardrobe with a few adjustments. Choose cropped sweaters or cardigans in warm fabrics like cashmere or wool. Pair them with high-waisted pants or maxi skirts to create a cosy yet stylish winter look that captures the essence of the early 2000s. Brownie points if you manage to layer them up with a structured jacket!
Shiny Fabrics: Embrace Metallics-
Shiny and metallic fabrics were the hallmark of Y2K fashion as they represented the futuristic aesthetic and continue doing so. To incorporate this trend into your winter outfits, wear metallic skirts, puffer jackets, or leggings. Metallic accessories like handbags or boots can also add a touch of Y2K glam to your winter ensemble.
Turtlenecks: Y2K Minimalism-
While Y2K fashion was known for its bold and eccentric elements, it also had a minimalist side. Turtleneck sweaters were a simple yet stylish choice during this era. To achieve a Y2K-inspired winter look, opt for a turtleneck in a vibrant colour or unique texture. Pair it with wide-leg pants or a denim skirt for a chic and cosy ensemble.
Bucket Hats: A Y2K Headwear Revival-
Bucket hats, a Y2K fashion staple, are making a strong comeback this season. Pro tip—look for warm, winter-friendly materials like wool or faux fur. They look weather-appropriate and keep your head warm during the cold months. Pair them with oversized coats and chunky boots for a trendy Y2K-inspired look.
Faux Fur: Luxurious and Cozy-
Faux fur was a favourite in the Y2K era and remains a go-to choice for winter fashion. Invest in a faux fur coat or jacket to stay warm while looking stylish. Opt for bold colours such as electric blue or hot pink to capture the Y2K spirit. Faux fur accessories like scarves and earmuffs can also serve as excellent additions to your winter wardrobe.
Monochromatic Magic: Y2K Elegance-
Y2K fashion wasn't all about bold and flashy details. Monochromatic looks, where an outfit consists of a single colour, were also a significant trend. Embrace the elegance of the early 2000s by putting together all-black or all-white outfits. Play with different textures and shades within the same colour family to create a sophisticated Y2K-inspired winter ensemble.
This winter, let the Y2K fashion resurgence inspire your wardrobe choices. The blend of nostalgia and modernity in Y2K fashion will allow you to stay cosy and stylish while embracing a retro vibe perfect for the chilly season.