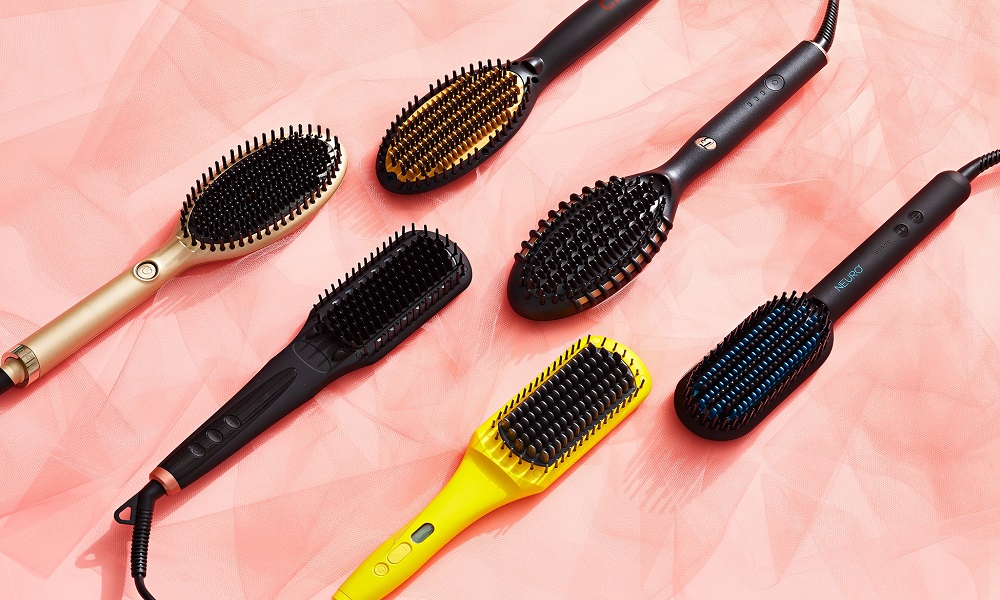 How To Use A Hair Straightener Brush Effectively
If you're prone to burns while handling the conventional hair straightener and struggle to achieve salon-esque tresses at home, a hassle-free alternative awaits you. Meet the hair straightener brush – a tool that straightens your strands as you brush through your mane (yes, it's that simple).
Hair straightening brushes are ideal for those with wavy hair, and if used correctly, they can help add immense volume and sheen to your locks, too. The wonder tool is convenient and effective and can help create flattering hairstyles minus the fuss.
Things to Bear in Mind When Purchasing a Hair Straightener Brush
If a straightener brush is your next beauty investment, make sure that you look for one with temperature settings ranging from 150 to 250 degrees. Opt for a tool with a long swivel cord for a seamless experience, and if your scalp is sensitive, consider buying one with silica gel-coated bristles.
Types of Hair Straightener Brushes
Hair straightener brushes are primarily available in three types: stationary hair straightener brushes, rotating hair straightener brushes, and dual-rotating hair straightener brushes. As the name suggests, the first kind must be managed manually, with the brush attached to a stationary base. Meanwhile, rotating brushes feature a spheroidal barrel that spins, increasing the risk of your hair getting tangled in the bristles. Lastly, a dual-rotating hair straightener brush spins forward and backwards, making it easy for left and right-handed people.
A 3-Step Guide to Using a Hair Straightener Brush
Step 1: Prep and Protect
Avoid applying this heating tool to wet hair since your strands are more vulnerable to breakage when they're damp. After shampooing and conditioning your tresses, use a heat-protectant serum, spray, or oil to combat damage. Air or blow dry your mane before turning to a hair straightener brush and combing through the knots and tangles.
Step 2: Straighten Your Strands
To uniformly straighten your hair, section it and clip it up, leaving a part loose to work on. Set your hair straightener brush to a suitable temperature (begin at a low temperature and amp it up if required). Once the tools heats up, begin brushing through, starting from the roots and working your way to the ends. For a more bouncy, voluminous look, brush your hair with the bristles facing outward. Repeat this process with the different sections of your hair. For soft waves, wrap your hair around the brush and hold it for a few seconds. To keep flyaways and frizz at bay, make sure that you allow sections of your hair to cool down before re-exposing them to the heat.
Step 3: Finishing Touches
Spritz on a hairspray to set your look in place. If you notice your hair returning to its original, unruly state, feel free to touch it up with the hair straightener brush. You'd be quick to witness that, this time, you didn't need to set the tool at a high heat setting.
How to Clean a Hair Straightener Brush
Begin cleaning the hair straightening brush once it has cooled down to dodge a health hazard. Start by removing the hair caught in the bristles of the tool. Take a damp, soft cloth and wipe the base of the brush to get rid of residue. Once done, let the hair straightener brush dry before packing it away.
Conclusion
A hair straightener brush is ideal for those on the go who'd rather not indulge in the tedious and timely process of straightening their hair with a hot iron. However, be cautious; excessive use of this tool could permanently damage your hair. Hence, a heat protectant must always be by your side when styling your tresses.