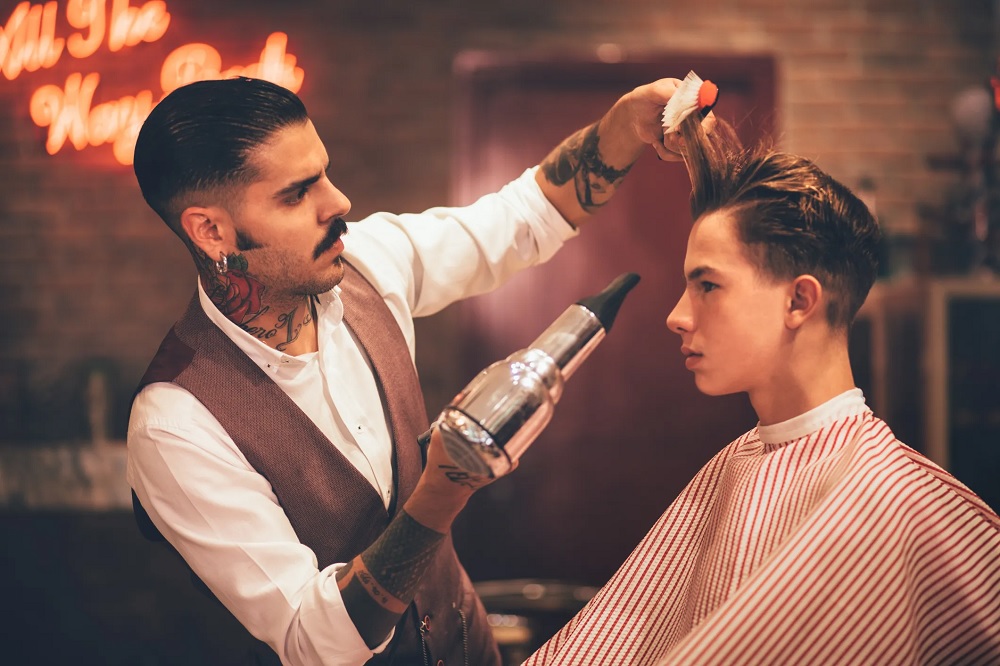 Your Hair's Best Buddy Is Your Barber: Treat Them Politely
The barbers are considered the most helpful people who are often not treated properly. When it comes to taking their services, barbers are the ones that keep you in perfect shape and make you look well-groomed. If you are going to visit a barber, then always make sure to be polite with him. Do not misbehave or speak to them in a rude tone. Let's help you out by understanding the proper manner to talk to your professional barber:
Don't Use Words To Communicate
So, when you're at the barbershop, take out your phone. Even if you don't want the whole haircut, have a few photos ready before you come in. Say you like this guy's bangs, taper, edges, or all of the above—your professional barber can combine all those features to give you the style you want.
Get To Know Your Hair
Not only does everyone's hair differ in colour, but it also differs in texture. Knowing what hair you have can also help you figure out what kind of cut would work best for you, saving you a lot of time and aggravation in the long run. Make sure he understands the right texture and the amount that is needed.
Tell Him How You Want Your Neckline
A blocked nape is depicted on the left, while a tapering nape is on the right. Many guys don't worry about how their neckline appears since they don't see it very often, but the crowds of people walking and standing behind you do. An excellent haircut can quickly become scruffy if it isn't kept neat and trimmed. There are three types of necklines to choose from: blocked, rounded, and tapered.
Conclusion
Communication should be a two-way street in your relationship with your barber, as it should be in any successful relationship. He should pay attention to what you're searching for and provide you with feedback and suggestions. As a professional barber cuts your hair, a competent barber will ask whether you're pleased with how it looks. It's probably time to get a new barber if your current one doesn't communicate and doesn't listen to your preferences.
One of the most excellent aspects of the barbershop tradition is that when you participate in this macho rite, the barber may become a friend, someone you not only feel comfortable with but also look forward to seeing.